Are your rights management procedures safeguarding your transactions, contracts, and sensitive data from cyber-attacks and internal corruption? If you use content management software, are you confident in your provider's measures to minimize risks?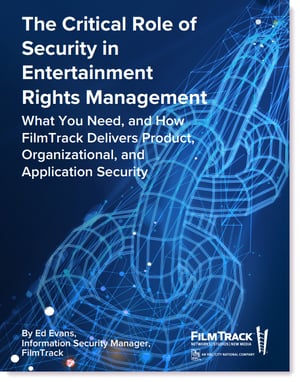 Discover everything you need to know about securing your entertainment rights in our new ebook, The Critical Role of Security in Entertainment Rights Management. You'll get a comprehensive breakdown of:
Product and application-level software security requirements
Essential policies, procedures, and processes for asset protection
FilmTrack's approach to maintaining heightened regulatory standards
And much more!