How Can You Support Distribution Growth?
You just need the right tools for the job and to stop relying on manual spreadsheet tracking and calculations. See exactly what's possible in our new case study!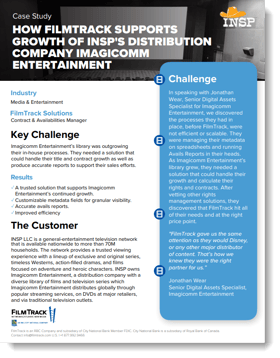 This case study demonstrates how a powerhouse media company uses FilmTrack's platform to:
Put together highly accurate avails reports for partners and clients

Customize metadata for granular visibility

Supports their distribution arm's continued growth

And more!
Download the case study to see the control and business intelligence you are missing!